[av_one_full first min_height=" vertical_alignment=" space=" custom_margin=" margin='0px' padding='0px' border=" border_color=" radius='0px' background_color=" src=" background_position='top left' background_repeat='no-repeat' animation=" mobile_display="] [av_textblock size=" font_color=" color=" custom_class="]
The Ultimate Toothpaste Guide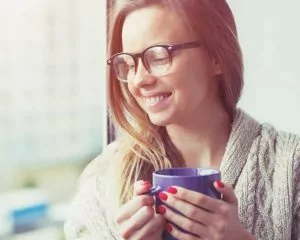 A trip down the toothpaste aisle can be a little overwhelming sometimes.  The ultimate toothpaste guide will make your life easier.  There seems to be a surplus of products to choose from, most of which promise whiter teeth.  I would like to break down some options and give some pointers that may help those out there have a confident approach to choosing a toothpaste.
First and foremost let's talk about the must haves in a toothpaste.  As your dentist, I am most concerned about your toothpaste containing fluoride.  The fluoride helps remineralize your enamel from the acidity and carbohydrates in your diet.  Fluoride has been considered one of the "Top Ten Greatest Achievements of the 20th Century," folks.  It's no joke folks, it works.  So fluoride is a MUST HAVE in your toothpaste.
Another component of your toothpaste is the soft gritty particles.  The particles in your toothpaste along with the toothbrush bristles are what helps removed the plaque and bacteria from your teeth.  Which in turn, makes you feel like you have a cleaner healthier smile.
A final component we want to consider is the foaming agent and the flavoring.  These are the least important, but often what the consumer notices the most. Therefore, big name companies spend bookoos of money on research to get this part right.  They know the more it foams (to the extent of it stopping before you think you are zombie), the cleaner you think your mouth is.  The foam is a marketing trick, so don't judge a toothpaste on it's foam. And last but not least taste is very important. We want fresh and clean.
So in summary, here are the toothpaste basics:  Fluoride first and foremost, the gritty stuff cleans, foaming tricks you, and it must taste good.
Since there are a bazillion products out there, here are my top picks for the most common types of patients I run against.  Besides a free toothbrush and toothpaste samples here and there, I have not been paid by any company to recommend these products or write this blog.  I have tried all the products and can give honest feedback on their usage.
The Ultimate Toothpaste Guide for the  "Average" Consumer
This is a great basic daily toothpaste for the majority of patients.  The active ingredient: "The Polyfluorite System™ found only in Crest Pro-Health Toothpaste combines two powerful ingredients: therapeutic stannous fluoride to protect against plaque, gingivitis, cavities and tooth sensitivity; and sodium hexametaphosphate, which is a stain- and tartar-fighting ingredient." http://news.crest.com/about/faq/faq_crest_pro_health
I've personally used this product for a number of years.  It's been my go to since it came on the market in 2006. I have one colleague report it turning their tongue a blackish tint and they switched to Colgate.
On a side note, Colgate is also a solid product, but I'm not a big fan of the triclosan ingredient.  There was a lot of buzz about the triclosan a couple years ago.  The FDA has ongoing research on the safety and effectiveness of triclosan.  If you are interested, here is an interesting article by the FDA on triclosan:  http://www.fda.gov/ForConsumers/ConsumerUpdates/ucm205999.htm
As of this publication,the ADA has left their seal on it and states there isn't significant evidence of it being harmful.  Either way, I prefer the active ingredients in Crest ProHealth.
The Ultimate Toothpaste Guide for the "Whitening" Consumer
Crest 3D White is a good product for those hoping to prevent the daily buildup of food stains.  As previously discussed in a blog post, the whitening toothpaste will really only remove minor surface stains.  To achieve a much brighter whitening result, different products will need to be discussed.  In all, this is a solid toothpaste and meets all the criteria we discussed above.
The Ultimate Toothpaste Guide for "Sensitive Teeth" Consumer
Sensodyne has been a tried and true product for many years. It does take several weeks of using this toothpaste and ONLY this toothpaste to build up up the potassium nitrate in the tooth.  Basically, the potassium nitrate fills and plugs the little root surface voids in your tooth.  The little voids make your tooth sensitive.  Once they voids are plugged, the potassium nitrate could easily be brushed away by a grittier toothpaste.  I have found Sensodyne to be a great product.  However, because of its smooth nature, I preferred a slightly grittier toothpaste to the foamy smooth sensodyne.
The Ultimate Toothpaste Guide for the "Cavity Prone" Consumer
The winners are MI Paste or Prevident 5000.
Available only by prescription or at your dentist, a higher fluoride toothpaste can be a huge benefit for cavity prone patients.  I have personally seen this product benefit hundreds of patients.  Sometimes, I get a little kickback from patients not wanting to spend $20 on toothpaste.  I understand, but when I remind them of how much fillings can add up over the years, the investment in toothpaste can actually save them a lot of money.  I've seen quite a few baby cavities in the enamel reverse with the use of daily MI Paste and a diet alteration.  MI Paste is a go to product at Nixa Smiles.
*This product is prescription only and do NOT let children use or get ahold of this type of toothpaste.  If consumed by children, that would require a call to poison control and we would worry about the discoloration of any developing teeth.
The Ultimate Toothpaste Guide for the "Anti-Fluroide" Consumer.
So occasionally, I get a patient that cannot due to health reasons or just prefers not to use fluoride.  And that's ok (don't tell my dental professors I just said that).  I'm not here to force anyone to do something they aren't comfortable doing.  But here's the thing, I want my patients to have healthy teeth for the rest of their life.  These patients are usually aware that they will have more cavities and need more dental care than the average patient.
Here is a regimen that I encourage these patients to use.  CloSYS is fluoride,  alcohol, sulfate, and gluten free.  (It's kinda hard to find a sulfate free product, so good job CloSYS!) In addition to this, I recommend hands down a Sonicare toothbrush, Crest ProHealth Mouthrinse, and floss 3x a day.  No cheating.  Period.  I find these patients to be extremely health conscious.  Therefore, if we can't use the benefits of fluoride, then they have some extra homework every day to keep their teeth clean.
So there they are, my professional recommendations for the Ultimate Toothpaste Guide.  I would like to point out that we really only covered toothpaste here today, so please know that we also are HUGE fans of FLOSS, MOUTHWASH, and ELECTRIC TOOTHBRUSHES.  A twice a daily routine of all these things will help you have healthy teeth throughout your life.
There are many other great products out there!  So, if you have any comments or feedback, please use the comments box below or reach me at Nixa Smiles Dentistry 417-708-9098.   We would love to hear your thoughts.
Dr. Kelly Dove
[/av_textblock] [/av_one_full][av_comments_list]