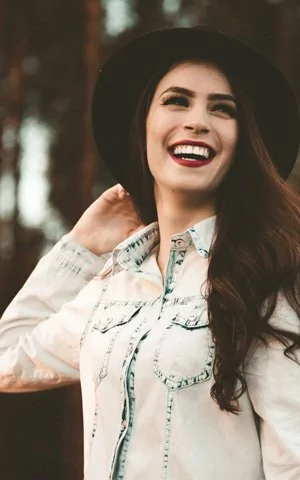 Do you want a straighter smile without the wires and brackets of standard braces? Then you will love the Invisalign treatment plan! It moves your teeth all day long like braces, but it uses clear dental aligners without any metal.
Invisalign aligners are removable, so you can take them out to eat, brush, and floss. Invisalign clear aligners may even be covered by your insurance, which is one reason millions of people have already used this system. Call Nixa Smiles at 417-708-9098 if you're interested. 
How Do I Get Invisalign? 
We'll take you through a well-practiced process to get your Invisalign clear aligners: 
Initial Exam: During your first appointment, we'll give you a bite exam, which measures and models your teeth and the movement of your bite. 
Smile Simulation: We'll create a 3Dl simulation of what your smile could eventually look like, including how your new bite will function. 
Treatment Plan: We'll explain how to wear your aligners, how often you'll change them out, and when you'll visit us for appointments.
Start Treatment: You'll receive your customized series of aligners, designed just for your teeth and bite. You'll wear each set for one to two weeks for 20+ hours per day. 
Teeth Movement: If you're wearing your aligners as directed, your teeth will keep moving toward your target smile every week.
Smile Maintenance: After your aligner treatment is complete, we'll create customized retainers to maintain the ideal positions of your teeth in your new smile. 
This may seem complex now, but we'll take you through the steps and make them seem easy. You'll look back on the process and grin about it with your newly straight teeth. 
What Is the Price of Invisalign?
Invisalign invisible braces are superior to standard braces in several ways—no annoying metal, no painful tightening appointments, no unsightly brackets—and costs are very comparable.
We want anyone to be able to enjoy the benefits of an Invisalign treatment, especially as straight teeth can affect your health and relationships for many years. That's why we can set you up with a payment plan that includes 0% interest in many cases. 
Plus, your dental insurance may cover orthodontics, including Invisalign clear braces. Finally, you can spend funds from an HSA or FSA account to pay for orthodontics.
Visit Nixa Smiles for a Free Orthodontics Consultation
Schedule an appointment for a free consultation at Nixa Smiles. We can help you explore your options for getting a straight, functional, beautiful smile! Our finance team member can also help you decide how to pay. We'll answer every question, so call now for an appointment.