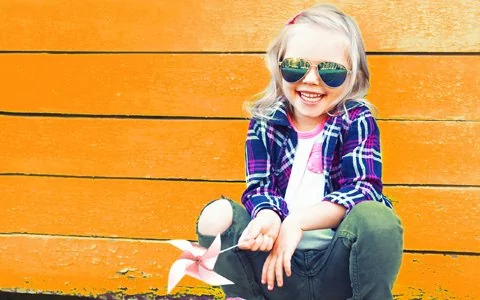 Bring the entire family in and we can try to schedule everyone at the same time. We recommend a "Happy Visit" at the first appointment. During that appointment, our Nixa Smiles team will complete all charting, necessary x-rays, a cleaning, brushing instructions, a fluoride treatment, and possibly sealants. 
Dr. Dove will speak with the parent or guardian about all dental findings, dental development, diet assessment, and treatment options. We try to keep this appointment as fun and stressless as possible.
Relaxation Options for Children
If treatment is recommended, we encourage the use of laughing gas or minimal conscious sedation to help your child relax and sit still for the whole treatment. The following services are available:
All-White Fillings: If your child has cavities greatly affecting the structure of their baby teeth, we can fix them with a natural-looking white filling.
Sealants: Large grooves on teeth, like the molars, make them harder to clean and more susceptible to damage; sealants can cover those grooves for extra protection. 
Removal of Baby Teeth: If your child has stubborn baby teeth, or you'd like to get an older child started on orthodontics early, we can help remove their baby teeth for you.
Space Maintainers: After baby teeth have fallen out or been removed, we can craft a custom-made appliance to keep their other teeth from shifting into that space before the permanent tooth comes in.
Retainers: A child's retainer can help their permanent teeth come in straighter or can gently realign crooked permanent teeth—in some cases eliminating the need for full braces in the future.
Children's Crowns: Our skilled dentists can help cover a child's tooth that is badly damaged or decayed with a children's crown. 
Baby-Tooth Root Canals: Baby teeth are supposed to last up to 12 years, so if a child has a badly infected tooth at too young of an age, we'd rather try to save their tooth with a root canal than extract the tooth too early.
Treatment of Tooth Trauma: Any parent of an active child knows that accidents can sometimes get painful. We're here to help if your child's teeth get broken, cracked, or otherwise damaged by trauma.
Fluoride Exposure: Fluoride is a great resource to build up and protect the enamel of teeth. Even with baby teeth, we want to start building good habits for your child's dental health.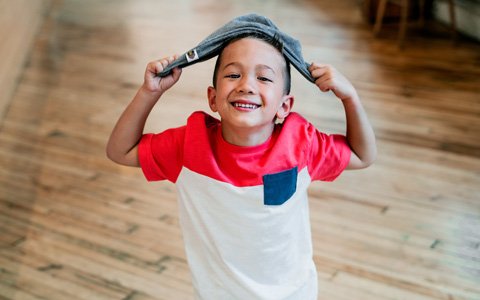 We have all these services and more for your children. Call Nixa Smiles today to set up an appointment for your family!
Dental Service for Children Under 5
Even children under the age of five are encouraged for happy visits on the lap of a parent in the treatment room. During this visit, the parent or guardian will hold the child and Dr. Dove will take a look into the mouth. If significant treatment is recommended for patients under the age of five, a specialist might be consulted.
Start Your Children's Dental Health Journey Right!
Our goal at Nixa Smiles is to provide a fun and happy atmosphere for children to help encourage healthy dental behavior for the rest of their lives. Call Nixa Smiles today to learn more about dentistry for kids!